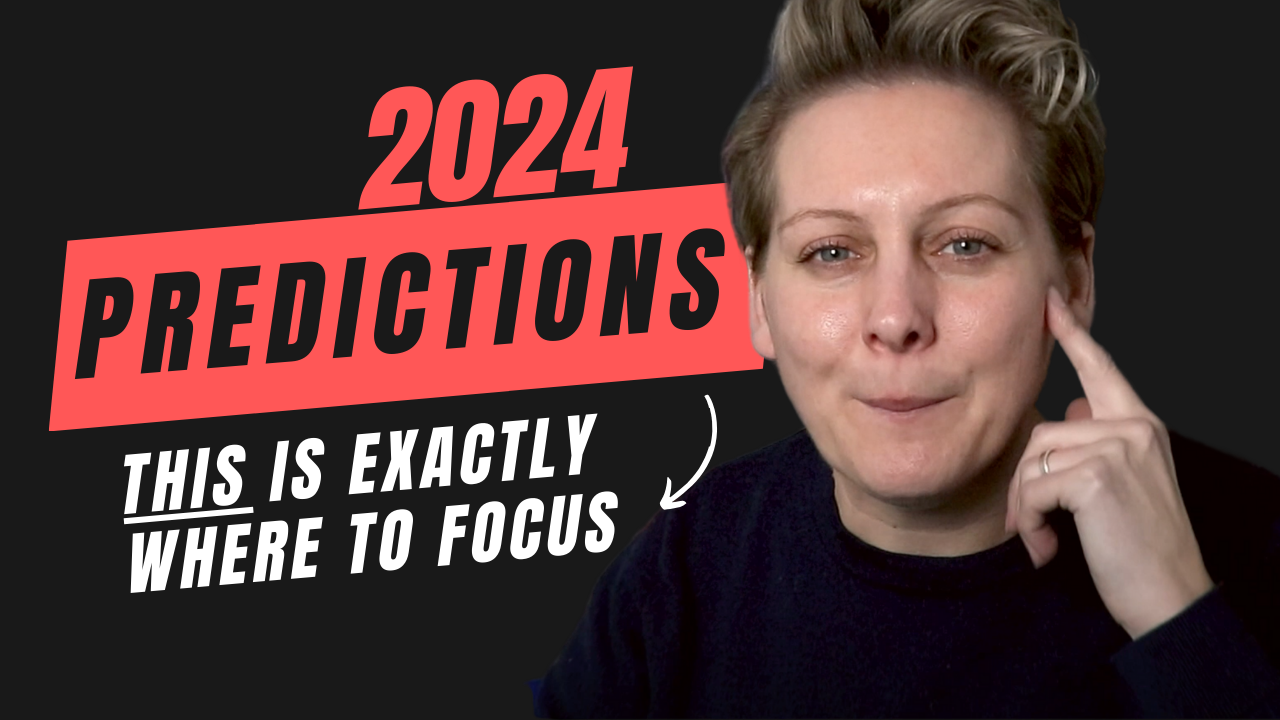 20 Nov

2024 Predictions in Marketing, Business and Mindset

2024 is coming!

In this video, I'm sharing with you the five biggest insights I have, including:
How to create content your community can't wait to see 'land' each week.
What I think about qualifications and the role they'll play in your niche.
How to build your business for longterm success by moving beyond 'educator' to xxxx.
Why we absolutely need to see 'YOU' on social media.
How to think about the work you do and the results you get to stay in the race.
Specifically, I'm showing you the role you will play in your communities in 2024, how we need you to lead us, and how small shifts in perspective will change the game overall for you in your life and business.
This episode is instructional and motivational. I really hope you enjoy it!
I'd love to hear what you've discovered, drop me an email and let me know!